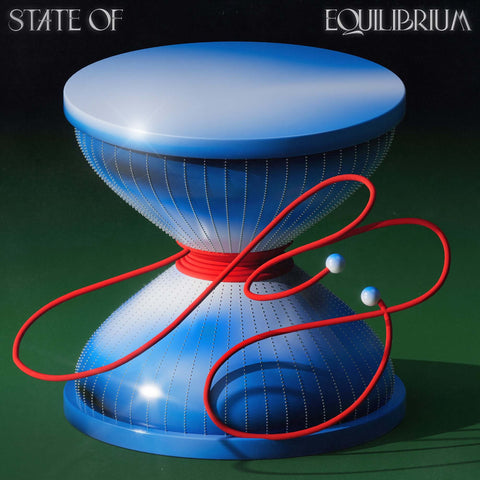 RELEASE
Eastern Distributor - State of Equilibrium
LABEL:
Bizarro Records
PRE-ORDER ITEM
Expected in stock between 24th March - 7th April
PLEASE ORDER PRE-ORDER ITEMS SEPARATELY FROM IN STOCK ITEMS IF YOU WOULD LIKE TO AVOID DELAYS TO YOUR ORDER/S
Bizarro Records returns to its Australian roots for three functional tracks from Eora/Sydney local Eastern Distributor, alongside a remix from Montreal prodigy Maara. Drawing heavily from the psychedelic influences of our country's bush doof scene, 'State of Equilibrium' alludes to trance and techno relics of the past whilst accelerating into a hybrid psy-tek sound.

'Affinity' delivers a functional, peak-time psychedelic motion, ebbing and flowing into dark resonant euphoria. 'Balance' sticks closer to the modern Australian scene; an upbeat, bubbling tech-house influenced track, presenting a futuristic psy take on a sound marking contemporary dance floors. The third track 'Endorphin' is a bouncing techno tool, infinitely ascending from powerful low-frequency buzz to progged-out elation. The EP comes to a close with a taste of Maara's signature sound - characterizing her take on 'Endorphin' with an irresistible dancefloor oriented bassline, filled with the angelic pads that define her discography.
Add to cart