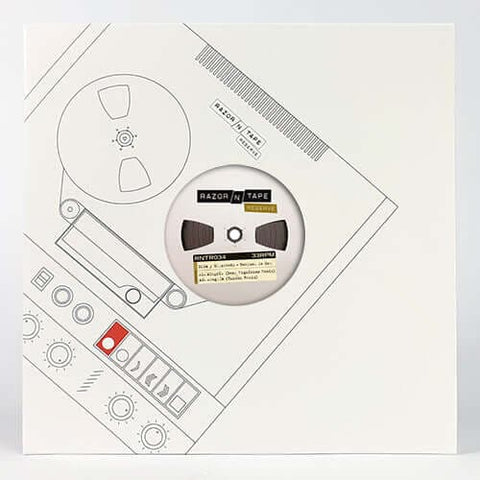 RELEASE
Elia y Elizabeth - Remixes De Oro / Alegria
LABEL:
Razor-N-Tape Reserve
RNT takes a trip south with some fresh modern takes on a pair of Colombian tropicalia classics from the 1970s! Sisters Elia and Elizabeth Fleta recorded some of the most beloved rare groove from Baranquilla's early-70s period, and when Jaime Tuiran (Vagabundo Club Social) brought the project to label owners Aaron Dae and JKriv, they jumped at the opportunity to work with such rarefied source material.
 
On the A side, the mysterious newcomer producer Demi Riquisimo crafts a synth-laden tropical opus of a remix of Elia y Elizabeth's signature hit 'Alegria' and the ever solid Parisian Yuksek works the tune into a concise and mid tempo disco stomper.
 
On the flip, Bostonian-come-Colombian BOSQ turns 'Soy Una Nube' into an uptempo soul banger, and Baranquilla natives Vagabundo Club Social lend their homegrown organic and clubby style to their mix of 'Alegria'. The perfect blend of earthy OG soul with modern and musical production, this record is as colorful and vibrant as the streets of Baranquilla during Carnaval. And RNT is throwing in a 7Inch with solid new masters of the original songs on heavyweight wax, to boot!
Add to cart