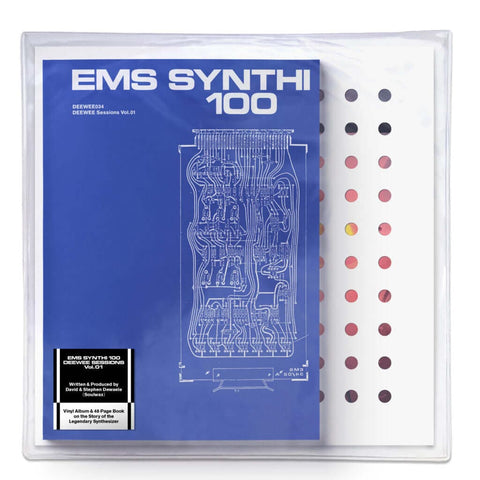 RELEASE
EMS Synthi 100 - DEEWEE Sessions Vol. 01 (PRE-ORDER)
LABEL:
DEEWEE
PRE-ORDER ITEM
Delayed: Expected in stock between 11th - 25th September

PLEASE ORDER PRE-ORDER ITEMS SEPARATELY FROM IN STOCK ITEMS IF YOU WOULD LIKE TO AVOID DELAYS TO YOUR ORDER/S
David & Stephen Dewaele (aka Soulwax/2manydjs) have always been fascinated by collecting instruments and recording gear. Their passion hasn't been born by completism: simply every new item inspires a world of possibilities. The one item that always eluded them was the EMS Synthi 100—a huge and rare analogue synthesizer, of which there were only 31 ever produced, that can create a near infinite array of sounds.
The album sounds simultaneously futuristic and retro as it highlights the versatility, uniqueness and warmth of the Synthi 100. Remarkably, a synthesizer that was first launched in 1971 continues to excel in 2020, aided only by patient restoration and fresh creative input. Each side of the vinyl features a long piece of music, each of which is divided into three movements. While they can be heard separately, David & Stephen urge people to listen to the entire experience from start to finish.
Vinyl, 12", LP + Book
Add to cart