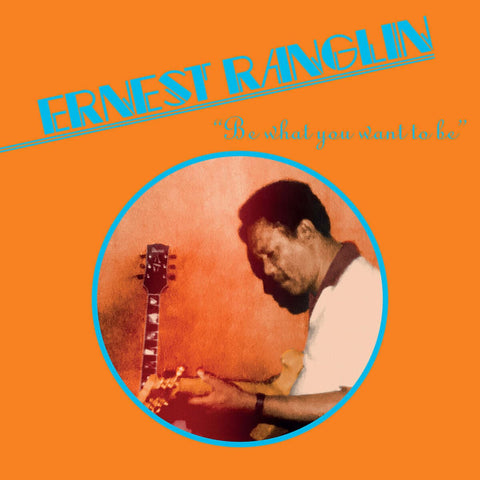 RELEASE
Ernest Ranglin - Be What You Want To Be
LABEL:
Emotional Rescue
Emotional Rescue is delighted to reissue for the first time, the legendary Ernest Ranglin teaming up with Noel Williams aka King Sporty, on this 1983 meeting of reggae guitar legend and Miami disco boogie don that resulted in this highly sought after 6 track mini-LP.
A defining guitarist and composer in the development of Jamaican music, Ranglin leads little introduction. In a career spanning over 50 years, he was involved in the move from mento and calypso to ska and on to reggae, playing on the groundbreaking recording of My Boy Lollipop itself, before going on to work with the likes of the Skatalies, Prince Buster, Jimmy Cliff and Bob Marley.

Born in 1932 in Manchester, West Jamaica before moving to Kingston, Ranglin's self-taught chordal and rhythmic approach blended jazz, mento and reggae with percussive guitar solos. On moving to Florida in 1982, he teamed up with scene king, Williams to present 'a new style', mixing the bass heavy boogie disco the producer was famous for with Ranglin's unique playing.
Featuring a who's who of the Miami scene including Bobby Caldwell, Timmy Thomas, Betty Wright and Williams himself, the rearranged order starts here with Soft Touch. A retake of Thomas' TK Disco (and Cosmic) classic Africano, before a skanking remake of the William's standard, Keep On Dancing and title bomber Be What You Want Be, crown the match of reggae and disco. Also, included is a beautiful take on Anthony Hester's R&B classic, In The Rain, while the record closes with the choice Papa "Doo" and jammer Why Not.
Add to cart