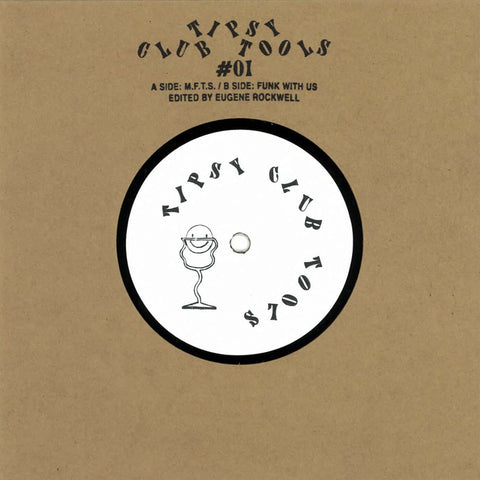 RELEASE
Eugene Rockwell - Tipsy Club Tools
LABEL:
Amikron Records
PRE-ORDER ITEM
Expected in stock between 14th - 28th October
PLEASE ORDER PRE-ORDER ITEMS SEPARATELY FROM IN STOCK ITEMS IF YOU WOULD LIKE TO AVOID DELAYS TO YOUR ORDER/S
Amikron Records returns with Eugene Rockwell's solo edit series Tipsy Club Tools. A vinyl-only release limited to 250 copies, it features raw club cuts for house and disco enthusiasts. As "M.F.T.S." combines chopped-up loops and dubby vocals from a classic cut, "Funk With Us" gives you that uptempo four-to-the-floor double clap and flute feel. Matching handmade stamps by Parissa Charghi and Johanna Becker - stay tipsy!
Add to cart