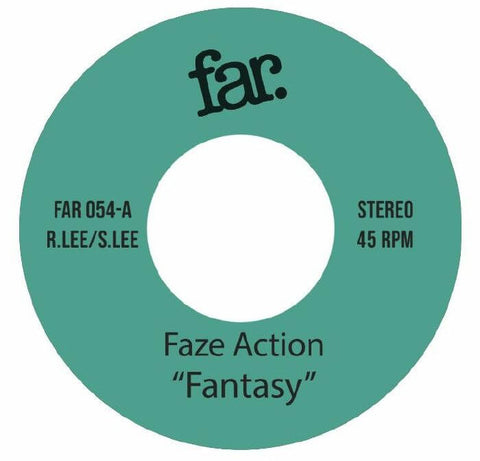 RELEASE
Faze Action - Fantasy
LABEL:
Faze Action
PRE-ORDER ITEM
Expected in stock between 28th July - 11th August
PLEASE ORDER PRE-ORDER ITEMS SEPARATELY FROM IN STOCK ITEMS IF YOU WOULD LIKE TO AVOID DELAYS TO YOUR ORDER/S
FAR aka Simon and Robin Lee's Faze Action Records serve up a special 7" featuring Faze Action's 'Fantasy' which sounds very much like a tune you might unearth in some dusty old crate that hasn't been heard since the 70s and 80s. It has lush synths reaching up to the stars and gentle disco beats that sweep you off your feet. The bustling arrangement bubbles with subtle energy and gorgeous vocals are layered in for extra escapist magic. On the flip is an instrumental that is pared back and more direct, but both tunes really do take you into a fantasy world.
Add to cart