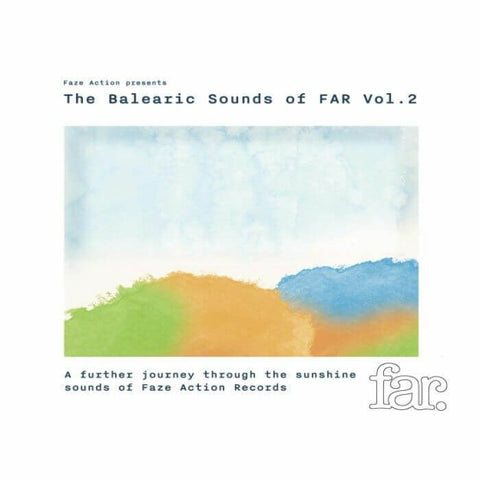 RELEASE
Faze Action - Presents The Balearic Sounds of FAR Vol 2
LABEL:
FAR (Faze Action)
PRE-ORDER ITEM
Expected in stock between 21st April - 5th May
PLEASE ORDER PRE-ORDER ITEMS SEPARATELY FROM IN STOCK ITEMS IF YOU WOULD LIKE TO AVOID DELAYS TO YOUR ORDER/S
Longtime disco innovators Faze Action have dug deep into their vaults for Faze Action present the Balearic Sounds of FAR. It's a collection of their most laidback and beauty sounds, those that will soundtrack warm summer evenings, sunset dancing and hazy afternoons by the pool. There are plenty of forgotten B-sides and overlooked second cuts here that take in melody rich tunes likes Rudy's Midnight Machine's 'Crystal Dragonfly' while there are more tropical and percussive bubblers like Andromeda Orchestra's 'Kano Line Dance'. It's a rich selection that will improve your grown up Balearic credentials no end.
Add to cart