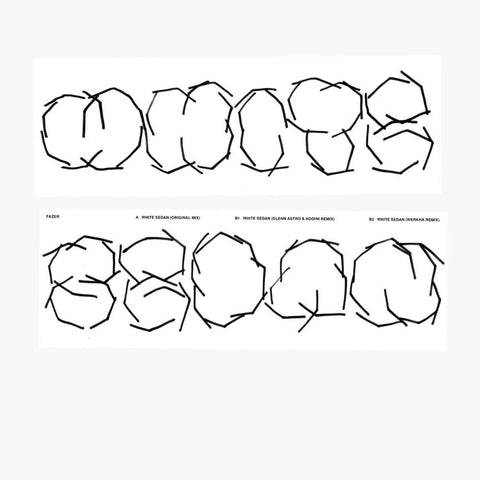 RELEASE
Fazer - White Sedan
LABEL:
Fazer Records
Media Condition: Mint
Sleeve Condition: Mint
The German Jazz quintet Fazer releases the 12" White Sedan with two remixes by Glenn Astro & Hodini (Apollo, Ninja Tune, Tartelet, Money $ex etc.) and Werkha (Tru Thoughts). The band appeared on the map in March with their self-released debut album MARA. The dynamic range of their drum-centered sound combined with extensive improvisation resonated with international listeners and DJs alike, appearing in sets by Mafalda or Louise Chen and on the waves of radio stations like NTS, Le Mellotron or Worldwide FM.
Add to cart