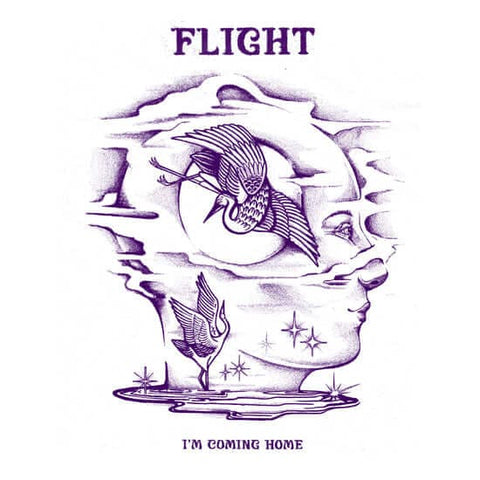 RELEASE
Flight - I'm Coming Home
LABEL:
Forager Records
Once the dust had settled after a musically and politically turbulent era that was 1960s America, there emerged a new musical movement, one that united the singer-songwriter with the folk-rock sensibilities developing at the time: A beautiful, fragile form of American folk music exploring the more sentimental parts of human experience.
Flight was formed in 1971 in the Michigan town of Grayling by Phil Stancil and Doug Slater. The two teenagers, with no formal musical training, sat down for a year to explore a shared sense of vulnerability, and a newfound freedom in expressing an emotional openness rarely seen in young American men at the time.
What resulted was an 8-track LP, recorded over two days in two separate studios. Aside from a limited 45 pressing of 50 copies of the two singles, I'm Coming Home would wait for a full half-century to be released.
 
This music recently uncovered and restored, provides a unique glimpse into the world that was 1971 America: a time when young men felt emboldened to abandon machismo and explore the feelings of heartbreak, longing, alienation, and love in music.
Enjoy I'm Coming Home by Flight
Vinyl, LP, Album
Add to cart