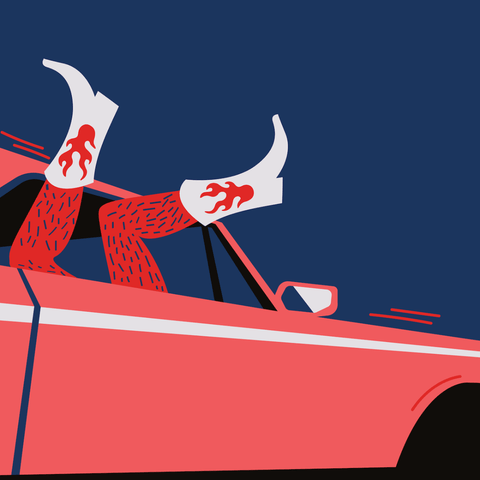 RELEASE
Furor Exotica - Macchina Bum Bum
LABEL:
Boots & Legs
Buckle in for an orgasmic Italo trip, courtesy of Argentinian duo Furor Exótica. The result of a sweaty and shaky journey in their Buenos Aires studio, here they deliver two stir-crazy babies, crafted for dancing lovers worldwide.
The title track 'Macchina Bum Bum' builds energy gradually from minimal beginnings, adding spine-tingling vocoder vocals, shimmering synth melodies and a familiar sample as it builds towards a euphoric climax. Prime sunset material.
Meanwhile 'Fractal' is a hot and heavy chugger, with its throbbing bassline, trippy vocals, and euphoric synth melodies swelling and swirling together. You can practically smell the sweat on leather.
On remix duties, Donald's House kick things off with a brilliant reimagining of 'Macchina Bum Bum', complimenting the vocals with a squiggly, wiggly, funky and propulsive retro-futurist instrumental. Just try not to throw your hands in the air when the synth melody comes in around the halfway mark! A certified stone cold banger, ready for peak-time deployment.
Bringing things home, label founders Kayroy and GREETINGS deliver a dreamy, psychedelic rework of 'Fractal'. The vocals are transformed into a trippy, gated refrain, taking center stage alongside mellow, warm synth lines, and underpinned by a robust 808 kick. The track ends in a final crescendo, which should please dancers in a club or lovers in a broom closet alike.
Add to cart