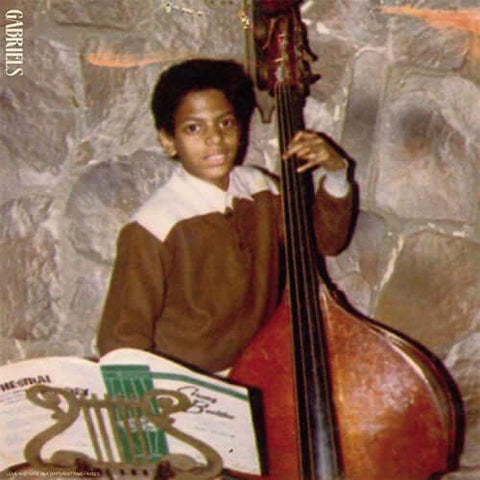 RELEASE
Gabriels - 'Kerri Chandler Remixes' Vinyl
LABEL:
Atlas/Parlophone
American house music legend Kerri Chandler has reimagined Gabriels' debut single, Love and Hate in a Different Time. It's the first reinterpretation of the LA band's standout hit, and an unsurprisingly soulful take by the New Jersey deep house pioneer.

Kerri says "The moment I heard and saw the video for the Gabriels it gave me chills, Jacob's voice and the production immediately stood out to me. I wanted to know who was behind this beautiful song. The more I spoke with Ryan, Ari and Jacob, the more we became family, it felt like I have known them for years. When they told me they wanted to go back in the studio to go and re-record vocals, just for my rework I was overjoyed that we were all working together to give this new mix its own signature sound and personality. Gabriels are incredibly talented and I'm very happy to have met such an inspirational band."

Comprising four classic Kerri mixes across one 12 Inch, the A side hits with a trademark Vocal mix from the master, as he adds a soulful house swing and uplifting Kerri-keys that enhances the gospel spirit of the original and aims it squarely at the club. Following this, Jacob's incredible vocal performance sits centre stage with an exquisite Acapella version.

On the flip, Kerri offers up a deep, late night '623 Again' mix, blending all manner of elements from his illustrious back catalogue and an eyes closed, sun soaked 'Feel' mix to round off the EP.
Add to cart