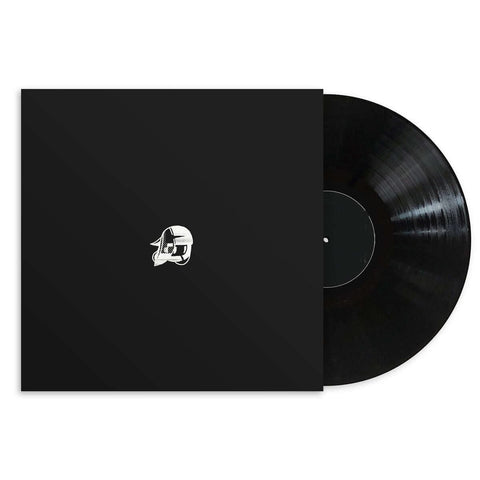 RELEASE
Galcher Lustwerk - 100% Galcher
LABEL:
Ghostly International
PRE-ORDER ITEM
Expected in stock between 2nd - 16th December
PLEASE ORDER PRE-ORDER ITEMS SEPARATELY FROM IN STOCK ITEMS IF YOU WOULD LIKE TO AVOID DELAYS TO YOUR ORDER/S
100% GALCHER was by all accounts a game-changer when it landed in 2013 as an hour of original music from a relatively unknown producer ushered in by the beloved mix series Blowing Up The Workshop. Galcher Lustwerk's signature sound — a smoky stream-of-consciousness baritone shadow-boxing with beats, informed by funk, rap, rhythm, and blues — felt like an epiphany, impossibly hypnotic and complete.
Resident Advisor writes, "100% GALCHER laid out a louche, lysergic and resolutely black take on deep house." Pitchfork remembers the music's immediate impact: "It's the sort of gem you felt inclined to pass around" — and by year-end list time, word-of-mouth intensified. It was Resident Advisor and Juno's mix of the year, and earned a top-ten placement in FACT Magazine's albums list, as well as Philip Sherburne's personal rundown for Spin."
Since then, select songs from 100% GALCHER have seen small-run pressings, while the album has lived primarily on SoundCloud and YouTube as a low-key cult legend. The gateway into Lustwerk's now well-established catalog, known for its reliability as a late-night listen and its prophetic vision for the near future of underground dance music. RA would later name it a mix of the decade, citing its influence and imagination: "Original in every sense — unknown, unheard and unbelievably good." In late 2022, marking ten years since he first recorded the material, Lustwerk returns to Ghostly International to release 100% GALCHER as a remastered limited-edition double LP.
TRACKLIST:
A1 - Stem
A2 - Parlay
A3 - Put On
A4 - Outside The Club
B1 - I Neva Seen
B2 - Stem
B3 - Enterprise
B4 - Stem
C1 - Kaint
C2 - Everybody In The Place 2012
C3 - Stem
C4 - Cricket's Theme
D1 - Fifty
D2 - Dockside
D3 - Lil' Bit Of Chocolit
D4 - 100% Pain
Add to cart