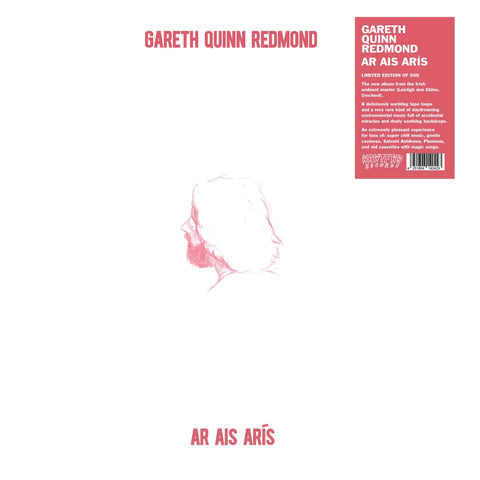 RELEASE
Gareth Quinn Redmond - Ar Ais Aris
LABEL:
WRWTFWW
PRE-ORDER ITEM
Expected in stock between 7th - 21st April
PLEASE ORDER PRE-ORDER ITEMS SEPARATELY FROM IN STOCK ITEMS IF YOU WOULD LIKE TO AVOID DELAYS TO YOUR ORDER/S
WRWTFWW Records is overjoyed to announce Ar Ais Arís, the third album by Irish producer Gareth Quinn Redmond, following his amazing Satoshi Ashikawa-inspired Laistigh Den Ghleo released in 2019 and this year's ambient-meets-Irish-traditional-music soundscape Umcheol. The 8-track LP comes as a limited edition of 500 copies worldwide with an artwork by Dublin artist Barry Gibbons and liner notes from Gareth Quinn Redmond himself. It is available in digital format as well.
Add to cart