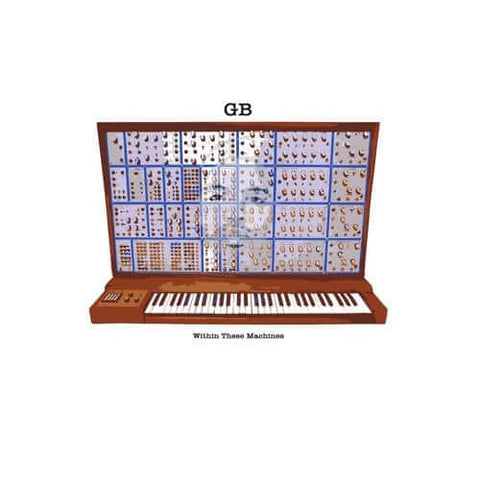 RELEASE
GB - Within These Machines
LABEL:
GIFTED & BLESSED
Media Condition: Near Mint
Sleeve Condition: Near Mint
Full length album by GB on his own label. We love what this guy is doing an on his new album he finds more depth with his signature sound. Recommended! It's hard to believe that with an output as prolific as that of Gabriel Reyes-Whittaker, Within These Machines is only is second widely distributed full-length release in his more than 10 year career. Having released critically-acclaimed projects as The Abstract Eye, The Reflektor, Julian Abelar and of course his best known guise GB, he returns again with what is perhaps his most ambitious project to date. GB's Within These Machines is a song set themed around the various applications of his primarily analog electronic instruments. Working in concert and synchronized via MIDI and triggering mechanisms, the machines act as the performers themselves with Gabriel serving as engineer, conductor, composer and producer, guiding the machines in their performance. All pieces were recorded live and in one take. Within These Machines encompasses not only GB's stylistic versatility and technical prowess but also the capabilities of vintage electronic musical instruments that in many cases had not yet been explored. GB visits and expands upon many subgenres of the wide world of electronic music while not quite stepping fully into any categorizable box. Yet the album moves with a consistency and theme that illustrates the unique character of all of Gabriel's music.
Add to cart