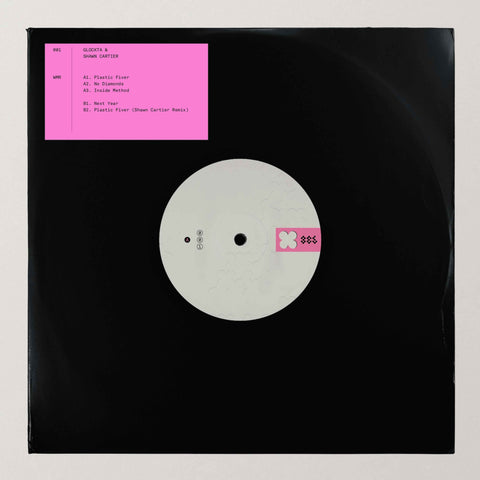 RELEASE
GLOCKTA - WMR001
LABEL:
Wobbly Mob Records
PRE-ORDER ITEM
Expected in stock between 28th April - 12th May
PLEASE ORDER PRE-ORDER ITEMS SEPARATELY FROM IN STOCK ITEMS IF YOU WOULD LIKE TO AVOID DELAYS TO YOUR ORDER/S
For its debut release, Wobbly Mob Records welcomes Newcastle and London based DJs Glockta and Shawn Cartier.

Glockta has created three dark, pulsing, Garage tracks broken up by an interlude, each with impeccable drum programming. The five track EP acts as a reaction to the energy vacuum created by lockdown, due to abandoned dance-floors and a struggling electronic scene. Shawn Cartier has orchestrated the finale with a fast-paced electro ripper, a remix of Plastic Fiver on the A side.

Originating in Newcastle, Wobbly Mob Records first began as The Wobbly Mob, a Facebook platform for sharing music and creating an online community with an interest in similar music genres. This EP will mark a new direction for The Wobbly Mob, which has outgrown its initial purpose, now linking promoters, collectives, DJ's and producers from all over the globe.

Wobbly Mob Records encourages and supports artists experimenting within and beyond their genre orientation, providing an open space for DJs to develop their skills.
Add to cart