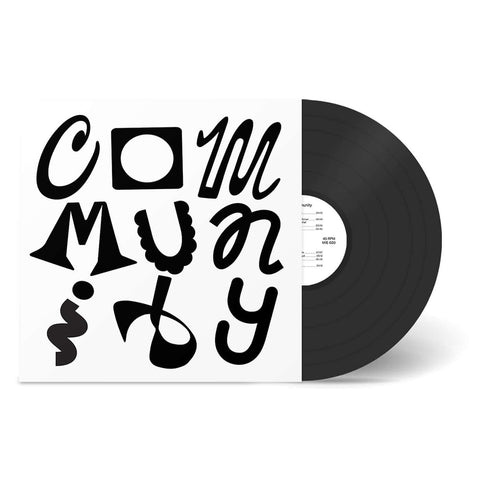 RELEASE
Gordon Koang - 'Community' Vinyl
LABEL:
Music In Exile
PRE-ORDER ITEM
Expected in stock between 11th - 25th November
PLEASE ORDER PRE-ORDER ITEMS SEPARATELY FROM IN STOCK ITEMS IF YOU WOULD LIKE TO AVOID DELAYS TO YOUR ORDER/S
First, we had Unity. Now, South Sudan's undisputed 'King of Music', the Juba-via-Melbourne eccentric outsider Gordon Koang, returns with his second full-length of original material since emigrating to Australia, the masterly titled follow-up, Community.
Eight tracks recorded in Melbourne with a cast of the city's finest musical minds, including Zak Olsen, Jesse Williams, David "Daff" Gravolin and Jack Kong, the record draws upon Gordon's pitch-perfect pop sensibility and compulsion for composing irresistibly catchy melodies. Add to this brew the extensive creditienals of his collaborators, who are known for their work with Trafik Island, ORB, Leah Senior and more, and you have yourself a perfect blend of East African pop and vintage psychedelia that is surely one of the most interesting records of the year, outstripping it's Australian counterparts both in songwriting, production value and downright good energy.
After seeking asylum in Australia in 2012, Gordon Koang, along with his cousin, collaborator and bandmate Paul Biel, has gone on to become something of a darling in the Melbourne music community, delighting audiences year round with high energy shows and an irresistible enthusiasm. The pair have settled in the city's outer suburb of Frankston, where Koang sits in isolation at home while Biel goes out to work each day; he was born blind, and has never seen neither his homeland in the Upper Nile Valley of South Sudan nor his new home on the streets of Melbourne.
Add to cart