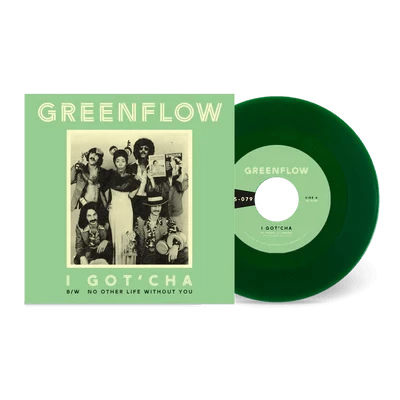 RELEASE
Greenflow - I Got Cha (Green)
LABEL:
Numero Group
Languid yacht-soul from the mind of LA native AJGreene and his Greenflow collective.
Originally issued as a QCA-custom job in 1977,the group's lone album appeared after years ofperforming their brand of Sausalito-friendly,seafood AOR up and down the West Coast.

The LP's standout track is 'I Got'Cha', withGreene's sister Eleanor providing innocent"doodoo-doo-doo-doo"s around funky keys, mutedtrombone, and come-hither whispers.
7" available on opaque green or black vinyl.
Add to cart