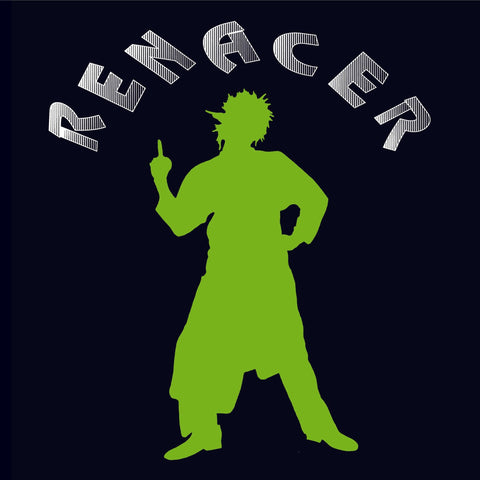 RELEASE
Grupo Renacer - Grupo Renacer LP
LABEL:
Worldwax Records
In 1990 at a small recording studio located in the infamous Bazurto market in Cartagena de Indias Colombia, Mariano Perez aka the "bionic accordionist" and Champeta godfather Hernan Hernandez teamed up to create the band Grupo Renacer. These recording sessions would prove to be extremely fruitful culminating in the bands first self-titled album Grupo Renacer - Vol. 1
Ushering a new sound by blending local folkloric rhythms from Colombia's Caribbean Coast along with strong musical influences and styles from the Greater Caribbean region and Africa the result was a blistering set that included songs like "Rastafara" "Las Amargadas" and the local hit "La Bolsa".
Capitalizing on their success Mariano Perez went on to record a follow-up album Grupo Renacer Vol 2. Songs like "El Colera" and "Uhey Le La" would further cement Mariano Perez and Hernan Hernandez as legends in the local "pico" aka soundsystem subculture scene that had taken hold of Cartagena and Barranquilla respectively. While both original albums remain elusive and under the radar, Worldwaxrecords has decided to compile in one single album the songs that we feel best represent the work and achievements of Grupo Renacer and the vital role this band has had in shaping Champeta soundsystem culture not only in Colombia but all around the world.
Ironically the word Renacer in Spanish means "rebirth" or to be "reborn." We hope that with this timely release we can commemorate the arrival of a new year and the beginning of a new dawn. 
Vinyl, 12", EP
Add to cart