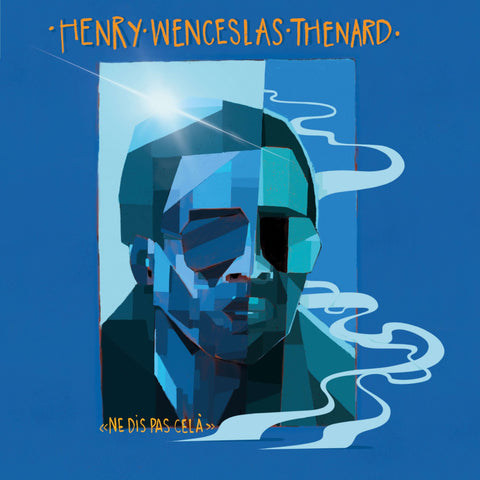 RELEASE
Henry Wenceslas Thenard - Ne Dis Pas Celà [Warehouse Find]
LABEL:
Atangana Records
WAREHOUSE FIND
Founded in 2018 by DJ & Producer Déni-Shain & Thomas Vicente, Atangana Records is the fruit of a friendship and an unlikely alliance between Déni, a true digging globe-trotter, who has spent over twenty years traveling the world in search of artists and uncovering tropical hits, and Thomas an entrepreneur, who reached beyond his career in hospitality, to make a move on his and Deni's passion for tropical music.
The objective is simple: It's to share the love of music and find the pleasure of hearing voices, percussions, and harmony's sadly gone amiss in social outings and in our homes. After the success of the label first two releases, notably the Fedia Laguerre – Divizion, Atangana is back on the saddle and is re-editing the Guadeloupean gem from Henry Wenceslas Thenard, "Ne Dis Pas Cela", originating in 1985 from LM PRODUCTION.
After months of searching for the artist, Déni finally found Henry in his home in Saint-Anne in Guadeloupe. Meeting Henry was a moving moment, he unraveled the story on his title " Ne Dis Pas Cela" being the single of an album that never saw the light, and the version of the title engraved on the vinyl at the time was the not the final version of the song.
The new maxi that Henry considered to be at the time "the new sound of Guadeloupe" will be accompanied by a remix from Mr. Bird, and an instrumental version comprising his additional production.
Add to cart