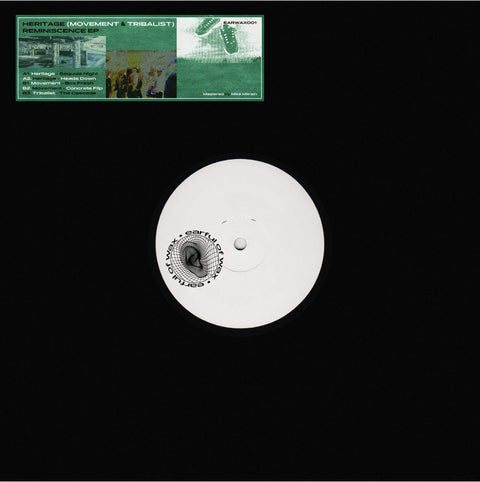 RELEASE
Heritage - Reminiscence
LABEL:
Earful Of Wax
Media Condition: Mint
Sleeve Condition: Generic
Reminiscence EP is the opening vinyl output on Earful of Wax from a hugely exciting production duo, Heritage (Movement & Tribalist).
An emerging year for the versatile pair, 2020 saw one of the club tracks of the year in The Revelation via Scuffed Recordings. Club support from Oneman, Anz, Peach and Jossy Mistu came just before lockdown hit and these guys got to work in the studio. Overdue vinyl features have since arrived via Plastik People (alongside a legendary DJ Deller classic), Ruffset Records and a Scuffed vinyl sampler which saw The Revelation deservedly pressed to wax.
Their first to reach 12", this five tracker splits sides between original Heritage tracks and debut solo material.
Add to cart