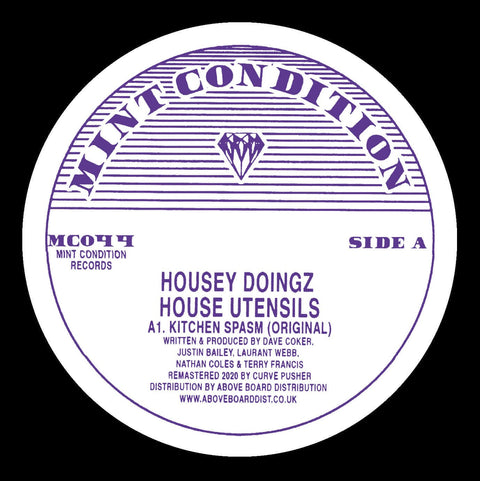 RELEASE
Housey Doingz - House Utensils
LABEL:
Mint Condition
Mint Condition continue their mission excavating the outer fringes of classic House and Techno.
More wicked and masterful Tech-house runnings from the HD mob, originally released at the turn of the millenium on London's Eukahouse label the House Utensils EP is another essential entry into the genres canon. Chugging, bass heavy jammers with all the right swing in all the right places!
The Kitchen Utensil EP has been legitimately re-released with the full involvement of the Housey Doingz massive and was remastered by London's Curve Pusher from the original tapes.
Vinyl, 12", EP, Reissue
Add to cart