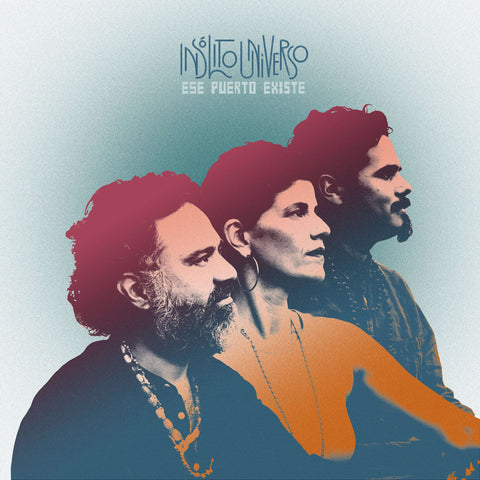 RELEASE
Insolito UniVerso - Ese Puerto Existe
LABEL:
Olindo Records
PRE-ORDER ITEM
Expected in stock between 31st March - 14th April
PLEASE ORDER PRE-ORDER ITEMS SEPARATELY FROM IN STOCK ITEMS IF YOU WOULD LIKE TO AVOID DELAYS TO YOUR ORDER/S
Ese puerto existe' is the sophomore album by Venezuelan folk trio, Insólito UniVerso, a psychedelic dream towards sound and its powers of communication. On it, the band explore the diverse geography, rhythms and traditions of their home country of Venezuela, through their own distinctive sound. Featuring additional vocals by Stereolab co-founder and solo artist Lætitia Sadier, and mixed by Meridian Brothers mastermind, Elbis Álvarez and Heliocentrics co-founder and producer, Malcolm Catto.
On their debut album, 'La Candela del Río' (to be reissued VERY soon), the band created a magical Latin American sound of their very own, leading to critical acclaim from the likes of Songlines, Bandcamp, The Wire and many more; as well as a nomination for Best Group at the Songlines Awards in 2020.
Add to cart