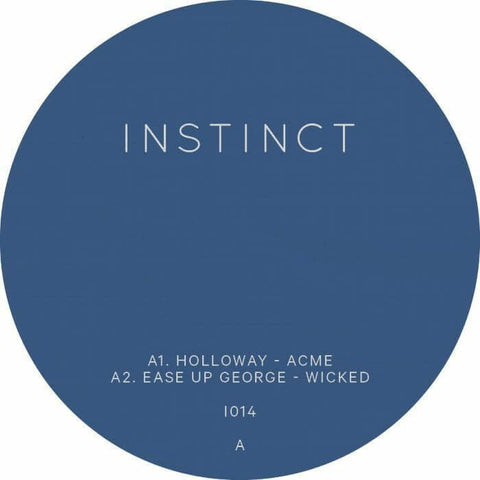 RELEASE
Instinct - Instinct 14 [Warehouse Find]
LABEL:
Instinct
WAREHOUSE FIND
Set your phasers to wobble - Instinct is back with some of the most potent dark garage weapons they've carried to date.
Rising star Holloway's "Acme" is not to be messed with, with a ludicrous, dexterous bassline to get everyone flexing like crazy. Ease Up George is taking no prisoners either with "Wicked", which sounds like it would be right at home on a classic Ghost 12". Daniele Temperilli brings a dense, experimental tint to the shuffled 2-step funk of "Smog", and Raynor seals the deal with the low and growling menace of "Round Off".
If you need any proof the UKG scene is in rude health, look no further than this 12".
Add to cart