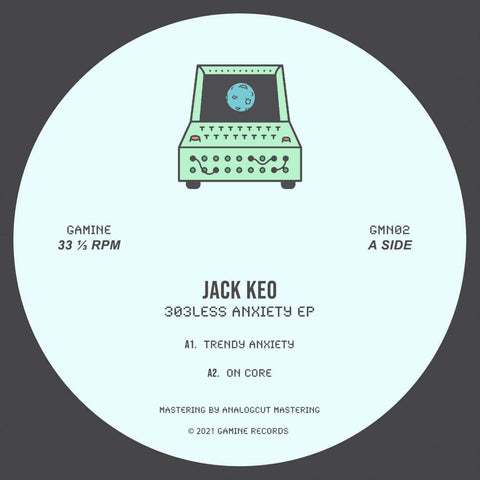 RELEASE
Jack Keo - 303less Anxiety EP
LABEL:
Gamine
Striking once again, Barcelona based, Gamine comes back with the laser cutting tunes of Jack Keo.
Following major releases on Art of Dark and Spaecial; Jack tees up a heavy-yet-balanced EP that leans on techno and is counterpoised by a clubby-house side. On the remix we have Otis delivering a masterful reinterpretation.
Expect strong and groovy 909s, mysterious vocals and memorable basslines.
Vinyl, 12", EP
Add to cart