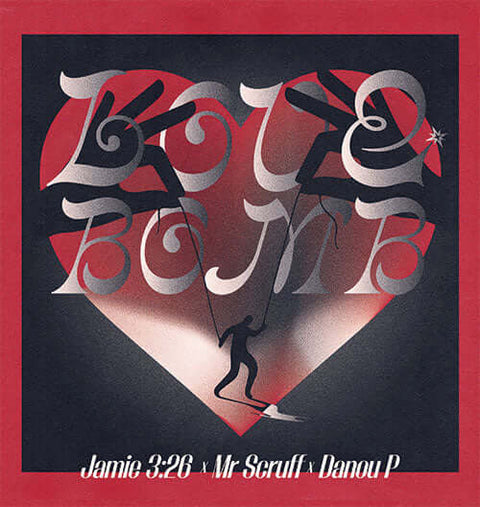 RELEASE
Jamie 3:26 / Mr Scruff / Danou P - Love Bomb
LABEL:
326 Records
The latest dose of firepower to land on Jamie 3:26's label sees the main man himself team up with the legend Mr Scruff and Rotterdam rising star Danou P. Kicking off the A side, Jamie and Danou collaborate on 'Love Not' - a deep, musical journey that bridges Midwest house, funk and electro creating the perfect vibe that makes ya want to speed off into the sunset and drift away.
 
On the B side another Jamie / Danou collab in the form of 'Earl Montana' - a tribute to the Philly sound legends Earl Young and Vince Montana. Plenty of vibe solos, '70s Rhodes piano provided by Danou P and a groove with live bass provided by Rotterdam's own Bram T'hart and Philly style backing vocals.
 
Finally, Jamie joins forces with the mighty Mr Scruff for 'Scrubb It' delivering a taste of pure jack, with acid washes and killer keys.
Add to cart