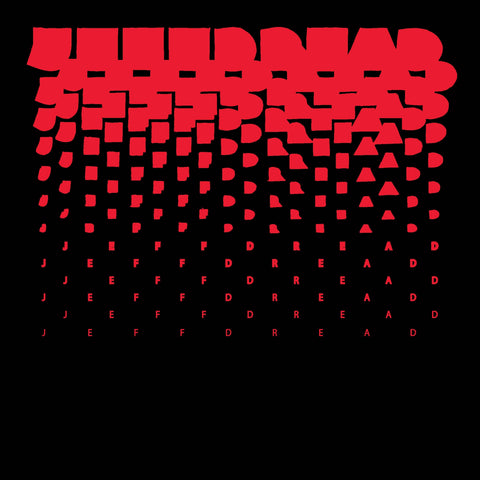 RELEASE
Jeff Dread - 'Dub The Farmer's Daughter' Vinyl
LABEL:
Efficient Space
PRE-ORDER ITEM
Expected in stock between 4th - 18th November 
PLEASE ORDER PRE-ORDER ITEMS SEPARATELY FROM IN STOCK ITEMS IF YOU WOULD LIKE TO AVOID DELAYS TO YOUR ORDER/S
A double shot of Y2K digi thrillers from Sydney via Bromley electro-dub producer Jeff Dread. Part of the city's burgeoning network of blunted bass and sound system culture, Dread worked in parallel with the likes of Sheriff Lindo, Andy Rantzen and Ali Omar, issuing two dynamite albums on Creative Vibes in 1999 and 2001. Utilising the Atari 1020 Ste, Dread would frantically live mix up to 9 tracks direct to CD-R, echoing the same rough and ready low tech intuition as Jamaican trailblazers King Tubby, Scientist and Jack Ruby and their UK-based disciples Jah Shaka, Adrian Sherwood and Mad Professor. While unmarked discs of his indulgently durational sessions litter the archives, this plate showcases versions immortalised by two crucial compilation CDs. Wicked stepper 'Dub The Farmer's Daughter' burrows the ear canal with its addictive melodica and tightly coiled acid synth lines, edited for high impact by Sheriff Lindo for his volume of Dub For the Masses (Dread would curate its successor), while 'Out On A Limb' hails from Just Is, a double album sequenced by legendary Sydney queer party crew Club Kooky. A bass bin creeper that was extended with horns for his second longplayer Return From Alpha One, it's this unembellished work in progress that really stings. With Dread's allegiance to local sound system heavyweights Firehouse, these totally brained studio jams are tried and tested weapons, finally blasting on the sacred 7" format.
Add to cart