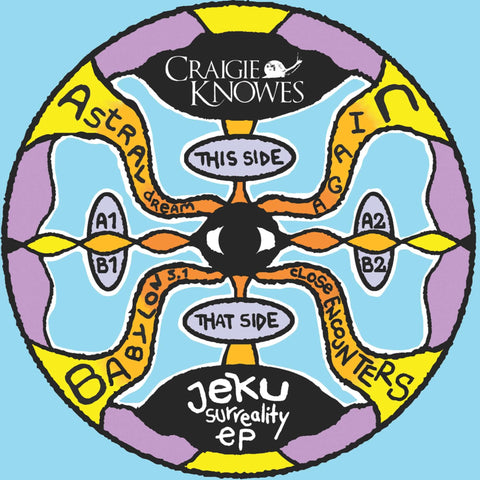 RELEASE
Jeku - Surreality
LABEL:
Craigie Knowes
PRE-ORDER ITEM
Expected in stock between 26th May - 9th June
PLEASE ORDER PRE-ORDER ITEMS SEPARATELY FROM IN STOCK ITEMS IF YOU WOULD LIKE TO AVOID DELAYS TO YOUR ORDER/S
Jeku joins Craigie Knowes for a trip through the mind on with his label debut the 'Surreality' EP. An outing of the spirit that rides the arc of the night. Club tracks for DJs looking to lift dancefloors and mind-melters to help lead the crowd to the outer realms.
Add to cart