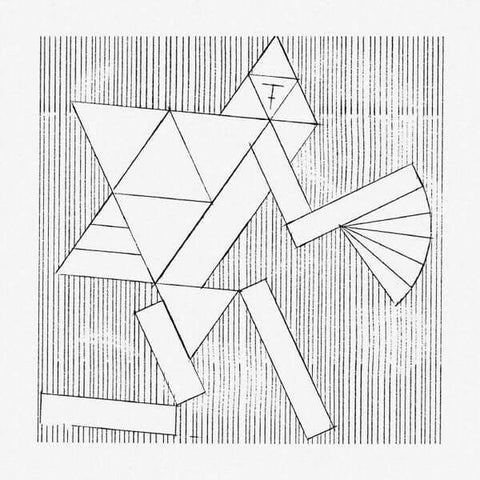 RELEASE
Job Sifre - Worries
LABEL:
Artificial Dance
Media Condition: Mint
Sleeve Condition: Mint
Artificial Dance is a new record label from Amsterdam. This is the imprint's debut release. It is the first ever release from young Dutch DJ/producer Job Sifre, previously best known for his fortnightly Antikunst show on esteemed Amsterdam institution Red Light Radio.

Worries offers an extended glimpse at Sifre's unique musical vision. It is one that draws heavily on vintage electronic music for inspiration, but also feels fresh and futurist in tone. In turns dark, industrial, hypnotic and mind-altering, the six-track EP bristles with impactful moments of magic.

Check, for example, the gnarled, Mascara-clad intoxication of "Element", where fuzz-laden, end-of-days guitars, snaking Middle Eastern style melodies and gruff vocals wrap themselves around cranky drum machine beats. It's like classic European industrial music re-imagined for the 21st century. Then there's "Flotter", whose throbbing arpeggio bassline, lo-fi machine drums and foreboding synthesizer melodies combine to create a chilling but muscular mood.

Sifre's love of electronic body music can be heard within the bustling, all-action bassline, fizzing electronics, razor-sharp guitar riffs and matter-or-fact vocals of "Worries". Our young hero continues in a similar vein on pulsating dancefloor bubbler "Intex Excursions", which sounds a little like forgotten heroes of 1980s industrial funk dancing all night with modern Dutch electro maestros.

The twisted, distorted nature of Sifre's far-sighted approach is given further weight via "A Dime 4ur Decline", an apocalyptic stroll through skittish machine drums, panicked electronics, modular style bleeps and haunting strings.

A sterling debut outing is completed by the EP's mind-altering moment: "Rock Bottom". As clattering percussion hits and clandestine bass whisk us towards an unknown destination, undulating electronic motifs, spiraling synthesizer lines and drifting Arabic flute samples join forces to ratchet up the intensity. By the time the track reaches its breathless conclusion, you'll be in no doubt about Sifre's production credentials.
Add to cart