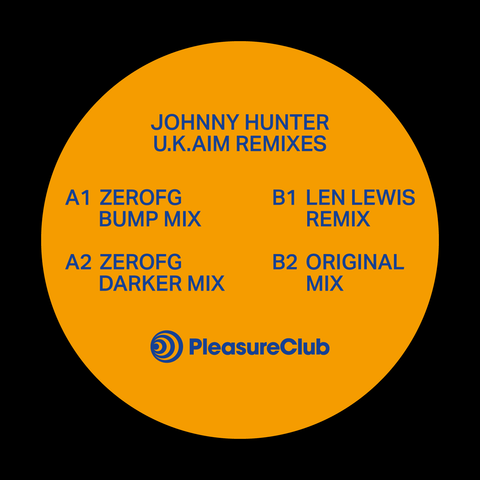 RELEASE
Johnny Hunter - UK AIM Remixes
LABEL:
Pleasure Club
PRE-ORDER ITEM
Expected in stock between 31st March - 14th April
PLEASE ORDER PRE-ORDER ITEMS SEPARATELY FROM IN STOCK ITEMS IF YOU WOULD LIKE TO AVOID DELAYS TO YOUR ORDER/S
Up next on Pleasure Club we have some re-imaginings of Johnny Hunter's lockdown summer jam U.K.AIM. For this we enlisted the skills of nu UK garage don ZeroFG, who turned in not one but two of his trademark low end workouts. We are also honoured to welcome one of the founding fathers of UK tech house, Mr Len Lewis, to the label who delivers a heads down late night take on the original.
The spirit of U.K.AIM lives on…
Add to cart