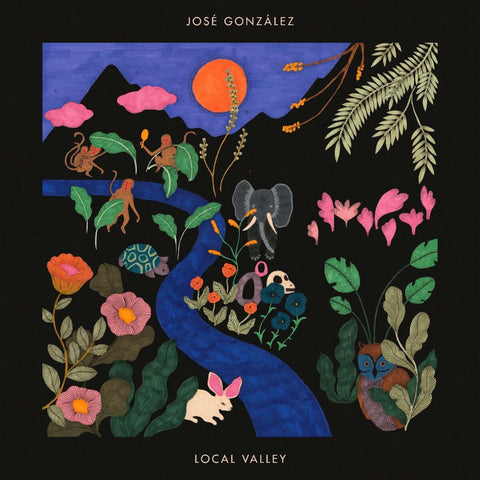 RELEASE
Jose Gonzalez - Local Valley
LABEL:
City Slang
Few people have managed to become quite so celebrated worldwide, quite as quietly as JOSÉ GONZÁLEZ has. LOCAL VALLEY, his long awaited fourth album, serves as a relieving reminder that you don't have to be loud to be heard.

Since his debut single 'Crosses' back in 2003, both he and his music have remained dependably quiet and unassuming. LOCAL VALLEY calmly exhibits his singular ability to communicate with such modesty and power.
Beginning with the sun-dappled 'El Invento', the first song he's recorded in Spanish (the native tongue of his Argentinian heritage), and ending with the intimate yet rhapsodic 'Honey Honey'. Along the way it engages in his signature melodic and metrical hypnotism, showcasing his remarkable fingerpicking skills, while there's further evidence of his love for music from around the world (he references an inspiring jam session in Gothenburg with Niger artist Bombino) and for the first time, the introduction of a drum machine on a few songs, further widening José´s musical spectrum.
Tracklisting:
A1. El Invento A2. Visions A3. The Void A4. Horizons A5. Head On A6. Valle Local B1. Lasso In B2. Lilla G B3. Swing B4. Tjomme B5. Line Of Fire B6. En Stund På Jorden B7. Honey Honey
Add to cart