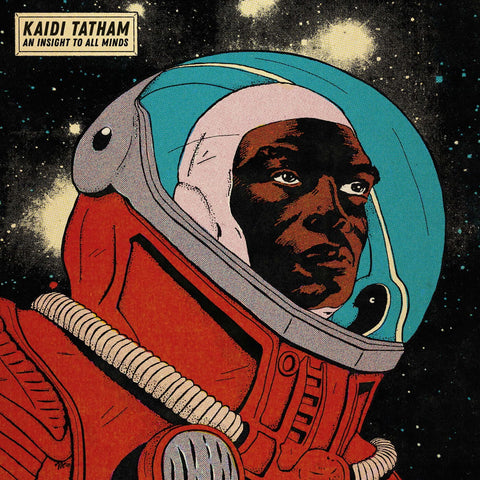 RELEASE
Kaidi Tatham - An Insight To All Minds [2xLP]
LABEL:
First Word Records
First Word Records are very proud to present a brand new album from Kaidi Tatham!
'An Insight To All Minds' is Kaidi's 3rd solo album under his own name, following several EPs and two albums for First Word; 2018's acclaimed 'It's A World Before You' and the re-press of his seminal 2008 sophomore album 'In Search Of Hope' last year.
For those that don't know, Kaidi Tatham is a legendary multi-instrumentalist. Once dubbed "the UK's Herbie Hancock" by Benji B, he's a virtuoso on the keys and a true innovator in sound production as one of the original creators of the Broken Beat sound. Over the years his musical prowess has blessed numerous projects, initially with the likes of Bugz In The Attic and The Herbaliser, and more recently with DJ Jazzy Jeff (through the PLAYlist projects), Andrew Ashong (on the acclaimed 'Sankofa Season' EP last year) and with longtime accomplice, Dego. This in addition to session work for artists such as Mulatu Astatke, Slum Village, Amy Winehouse, Soul II Soul and Leroy Burgess, along with First Word label mates such as Eric Lau, Children of Zeus and Darkhouse Family. Kaidi is also a revered DJ known for rocking parties globally, whilst his solo catalogue spans tons of EPs and releases for labels such as 2000 Black, Eglo and Theo Parrish's Sound Signature.
2 x 12" Vinyl, LP, Album
Add to cart