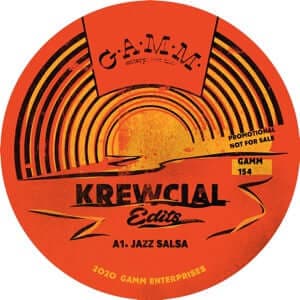 RELEASE
Krewcial - Edits (GAMM154)
LABEL:
G.A.M.M.
Media Condition: Mint
Sleeve Condition: Generic
Sometimes the best edits are the simple ones, those that still leave the core of the track intact but still extends or extract parts of the original. This is exactly what Krewcial wanted to do with this EP.
Here you'll find 3 of his fave DJ tracks with some slight modifications...but all made with good taste! Ranging from Latin inspired Jazz Dance, Caribbean Funk and raw ghetto Funk you get a solid 12" with all you need to fuel up that rare groove party !
Add to cart