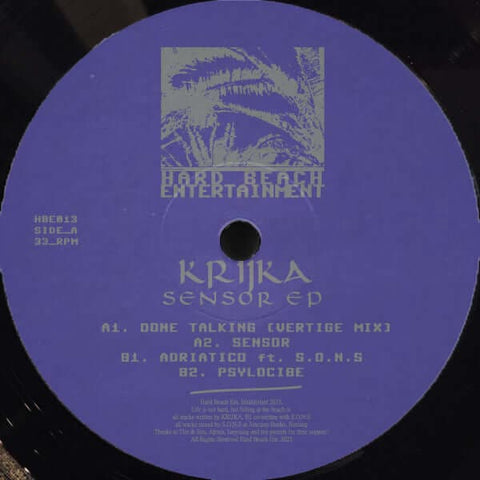 RELEASE
Krijka - Sensor
LABEL:
Hard Beach Entertainment
PRE-ORDER ITEM
Expected in stock between 31st March - 14th April
PLEASE ORDER PRE-ORDER ITEMS SEPARATELY FROM IN STOCK ITEMS IF YOU WOULD LIKE TO AVOID DELAYS TO YOUR ORDER/S
What is this sound? Where are we? What day is today?
Hard Beach Entertainment presents the debut EP from Krijka. Mysterious beats from a third millennium dreamer.
Also included "Adriatico" featuring S.O.N.S, far away tribute to the progressive Italian scene and the parties in Rimini or what they imagine it could have been.
We are done talking.
Add to cart