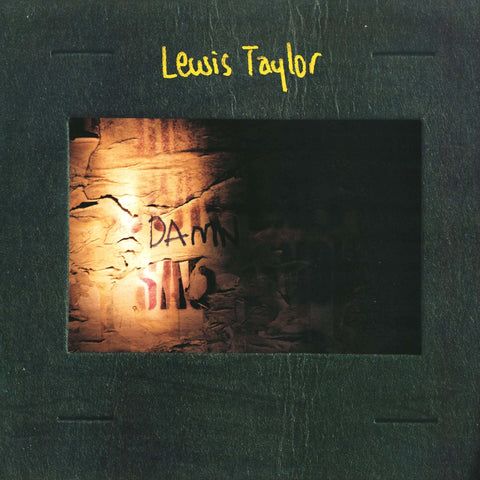 RELEASE
Lewis Taylor - Lewis Taylor
LABEL:
Be With Records
In 1996, Lewis Taylor released his self-titled masterpiece. A true modern classic, it's an album that was years ahead of its time. Forget 25 years ago, it could easily have been made in 2021. An effortless blend of neo-soul, sophisticated pop, smart grooves and laid- back white funk, it enjoyed rapturous reviews from critics and music legends alike. But the album never managed to make an impact and given what was likely a token vinyl release at the time, the original records have long since been near-impossible to find. Lewis Taylor's Lewis Taylor remains a holy relic for some and criminally unknown to most.
Lewis Taylor's impeccable influences created a dazzling sonic palette: the LP as a whole suggests the visionary brilliance of Prince; the vocal stylings evoke the yearning power of Marvin Gaye; the effortless guitar playing shares the virtuosity of Jimi Hendrix; the haunting tones conjure Tricky; the innovative production and engineering invite comparisons to studio mavericks like Todd Rundgren and Brian Eno; the multi-layered, complex harmonies flash on Pet Sounds-era Brian Wilson; the dark, drama is reminiscent of both Scott Walker and Stevie Wonder; the complex arrangements create textures and moods with the feel of Shuggie Otis on Inspiration Information; the bold experimentation is akin to progressive artists like Faust and Tangerine Dream; the atmosphere is in conversation with Jeff Buckley's Grace… and we could go on. That might all sound like marketing hyperbole, but not as far as Be With is concerned. It is a genuine wonder how an album this good could've passed so many people by.
But despite all the reference points, the similarities are really only skin-deep because the album sounds truly original. It occupies its own distinct, strange universe that feels dark and brooding one moment, bright and joyous the next. Ultimately, Taylor sounds like Taylor.
2 x 12" Vinyl, LP, Album, Reissue
Add to cart