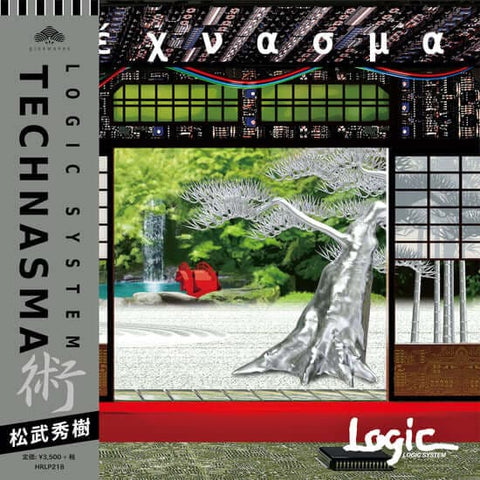 RELEASE
Logic System - Technasma
LABEL:
HMV Record Shop
The album "TECHNASMA" released in September by Hideki Matsutake, the fourth man of YMO, is now on LP! An improvisational song with Ryuichi Sakamoto is included as a bonus track!

An aesthetic world view and imaginary sound that expands from the carefully drawn electronic music blueprints. The Logic System's new album of the one-tone soul filled with the pride of Hideki Matsutake, a synthesizer craftsman who has been sticking to the tone for a long time, is completed!
The unique "TECHNASMA" has been created by the many "arts" of sound-making that have come out, and the mystery of programming that has been refined.
A full album that sparks the whole body, while the wave of reevaluation has further increased both at home and abroad and attention has been focused on the next movement!
Tracklist:
Overture / Crisis / Time Seeds / Mondrian's Square / Closing // Glassworks / Golden Ratio / Aqua Aura / Youth dance / Contact / Revive / Silence Is Betrayal
Vinyl, 12", LP
Add to cart