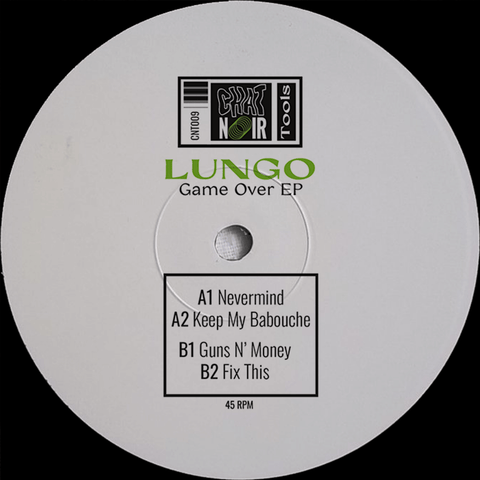 RELEASE
Lungo - Game Over
LABEL:
Chat Noir Tools
PRE-ORDER ITEM
Expected in stock between 31st March - 14th April
PLEASE ORDER PRE-ORDER ITEMS SEPARATELY FROM IN STOCK ITEMS IF YOU WOULD LIKE TO AVOID DELAYS TO YOUR ORDER/S
Chat Noir Tools continues to dig into the new scene to put the light on up & coming producers. For our first release of 2023 we're thrilled to introduce parisian DJ & producer Lungo! His Game Over EP is a four tracker inspired by the retro-gaming universe and crafted for a heavy dancefloor use.
Add to cart