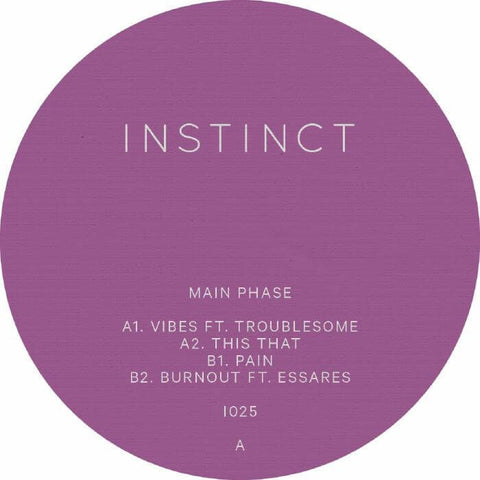 RELEASE
Main Phase - Vibes
LABEL:
Instinct
PRE-ORDER ITEM
Expected in stock between 2nd - 16th June
PLEASE ORDER PRE-ORDER ITEMS SEPARATELY FROM IN STOCK ITEMS IF YOU WOULD LIKE TO AVOID DELAYS TO YOUR ORDER/S
The tireless Instinct label hits a quarter of a century of relays here. In that time is has remained at the very forefront of the garage revival with a mix of old-school classics and fresh new bangers. This EP from Main Phase has it all and opens with some naughtiness on 'Vibes' which features some rude bars from Troublesome. 'This That' is a high-speed pumper with late-night menace in the pads and 'Pain' then bumps on a US garage-style vibe with popping melodies. 'Burnout' (feat Essares) shits down with a nice slinky two-stepper. Big up this label for 25 super sound EPs, and here's to many more.
Add to cart