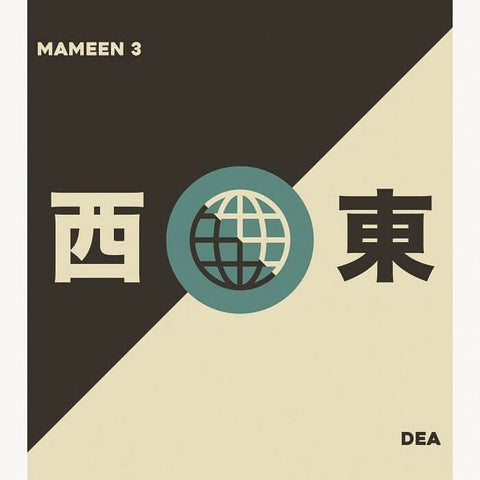 RELEASE
Mameen 3 / Dea - West & East Vol 1
LABEL:
Fauve
"Music is a borderless language"
This is our gargantuan motto at Fauve Records.

With this mission statement arose a new project called ? WEST & ? EAST.
Born from the desire to link the world of the West & the East. The idea was to ask two artist/band to collaborate on a split EP, with one original track each and finally to remix each others' work.

For Volume 1, it is with a humble esteem that we present you to Mameen 3, the duo soFa & Cheb Runner, from Belgium & Morocco face to face with the Indonesian future legend called Dea from Indonesia.  We are extremely happy to launch the new series with this extraordinary collection of retro-futuristic club music filled with treasury oddities.
Vinyl, 12", EP
Add to cart