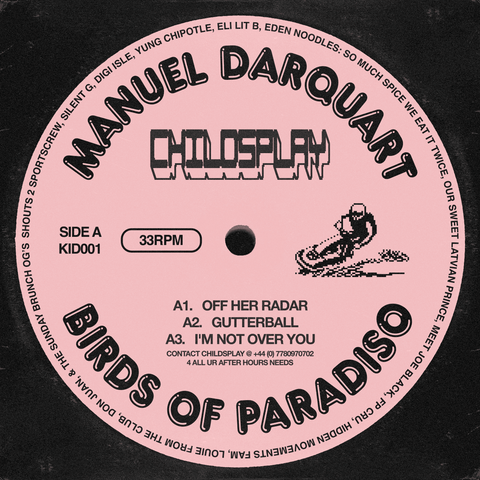 RELEASE
Manuel Darquart - Birds Of Paradiso [Repress]
LABEL:
Childsplay
Your 5 day holiday is coming to a heartbreaking end on the magnifique Isle of Paradiso. As you wait on the pier for your last rendez vous with that special someone, your holiday romance is nowhere to be seen. All that's left is the memory of shared cherry vanilla slushies, inflatable flamingo races, and the vibes…
These vibes have been conveniently pressed onto the latest slab of wax by your friends at Childsplay to remedy your post summer-luv blues.
Don't let autumn get you down, get down to Manuel instead.
Vinyl, 12", EP, Repress
Add to cart