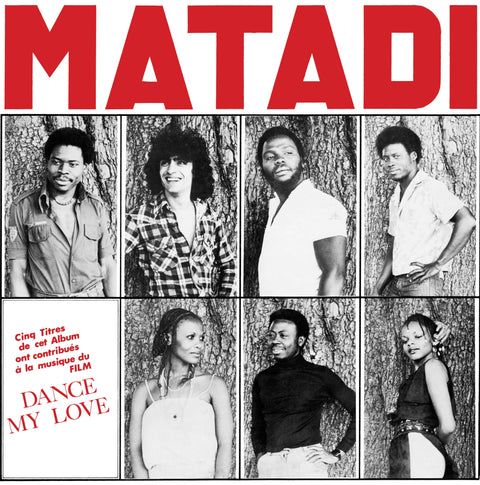 RELEASE
Matadi - Dance My Love
LABEL:
La Freak
First of our series is Matadi's album " Dance My Love" released in 1978 on now reissued for the first time with a full remastering of the original tracks and including an exclusive interview of Sammy Massamba on a printed insert.
Matadi was a band created by legendary producer Sammy Massamba in late 70s, here's their first and only album "Dance My Love" , including cosmic afro-disco and heavy funk and soul tracks with crazy synths and groove on all tracks.
The whole album was fully licensed in close collaboration with Sammy Massamba.
Add to cart