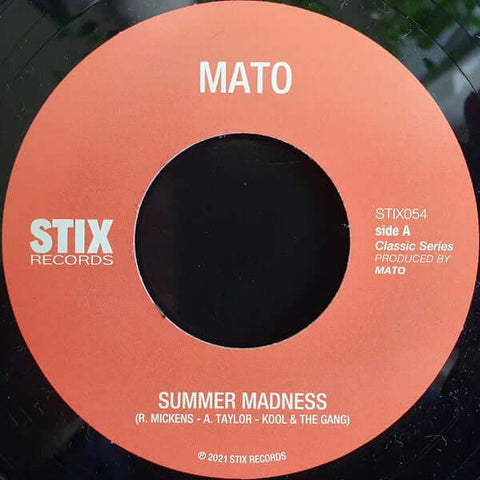 RELEASE
Mato - Summer Madness
LABEL:
Stix
Media Condition: Near Mint
Sleeve Condition: Near Mint
Stix Records is the sub-label of superb French outlet Favorite Recordings, and it is reserved for heavy dub cuts. This one finds label regular Mato reworking a classic reggae roller first written by Kool & The Gang. His gorgeous version is perfect for hot summer nights with its languid Fender Rhodes leads and sun kissed beats. It's loved up and perfectly, frankly. On the flip is a reggae rework of Bill Withers', who is sadly no long with us, 'Use Me,' repackaged with a playful harmonica lead and more grinding chords over the gently tumbling beats.
Add to cart