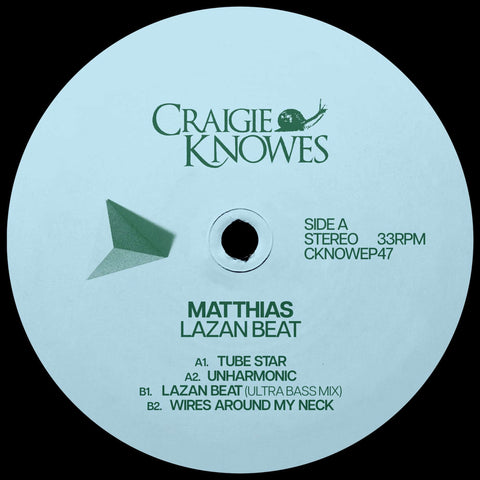 RELEASE
Matthias - Lazan Beat
LABEL:
Craigie Knowes
PRE-ORDER ITEM
Expected in stock between 28th April - 12th May
PLEASE ORDER PRE-ORDER ITEMS SEPARATELY FROM IN STOCK ITEMS IF YOU WOULD LIKE TO AVOID DELAYS TO YOUR ORDER/S
High value DJ clobber that gives the purchasing selector options throughout the night. House-master Matthias joins Craigie Knowes for his debut EP with the Scottish imprint. Classy cuts glittering with originality and outright funk.
Add to cart