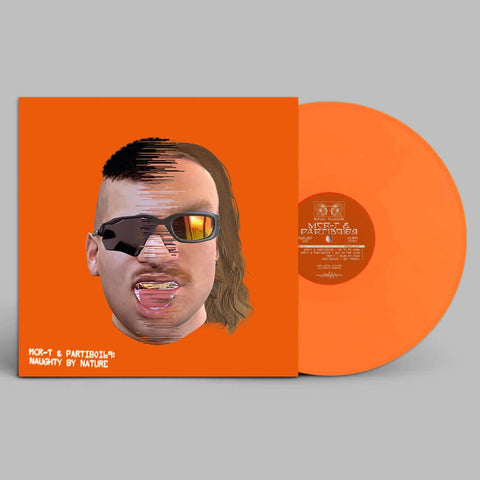 RELEASE
MCR-T & Partiboi69 - Naughty By Nature
LABEL:
Mutual Pleasure
It's difficult to describe Partiboi69's sound; words feel subordinate to the energy and personality he presents. This personality bleeds into his sound, as seen with his latest EP 'Naughty By Nature', in which the Aussie enigma brings born boundary-breaker MCR-T into his 'naughty' nirvana.
Bridging the gap between Techno, Hip-Hop, Trance, Booty House, and a further multitude of other genres, MCR-T is, like his partner in crime for this EP, Partiboi69, equally difficult to categorise: a compliment that few modern artists can claim. His pioneering mentality makes him a perfect fit for Mutual Pleasure; a label that bulldozes genre boundaries for fun.
From the sweet, funk-infused bassline of 'Go To my Show', to the devilish 'Blow My High', to the wildly outlandish anthem 'Sex In The Club', and ultimately the brazen 'Get Freaky', every track within 'Naughty By Nature' has a mind of its own, and its own unique character.
To partner the infectious production of each track, both Partiboi69 and MCR-T flex their muscles with vocal work, as the pair masterfully manipulate the microphone to create a dynamic element to their sound; one that is totally controlled by the devious double act.
Despite their differences, each track shares a common ancestor in Partiboi69 and MCR-T: mischief, rebellion and exuberance are deeply embedded into their DNA, and consequently, these qualities characterise the overall personality of this EP.
Add to cart