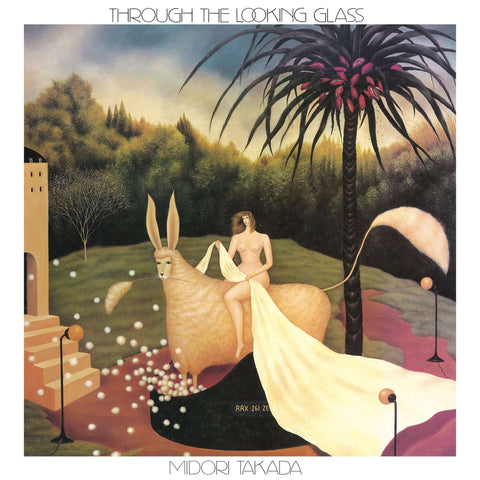 RELEASE
Midori Takada - Through The Looking Glass
LABEL:
WRWTFWW
PRE-ORDER ITEM
Expected in stock between 28th April - 12th May
PLEASE ORDER PRE-ORDER ITEMS SEPARATELY FROM IN STOCK ITEMS IF YOU WOULD LIKE TO AVOID DELAYS TO YOUR ORDER/S
- Limited 2023 REPRESS EDITION - 2x 180g, ORIG STOUGHTON TIP ON Sleeve, Black Vinyl, 45rpm Cut Edition (Emil Berliner) - Last 500 with Original Stoughton Tip On Sleeve.
Considered a Holy Grail of Japanese music by many, "Through The Looking Glass" is Midori Takada's first solo endeavor, a captivating four-song suite capturing her deep quests into traditional African and Asian percussive language and exploring contemplative ambient sounds with an admirably precise use of marimba. The result is alternatively ethereal and vibrant, always precise and mesmerizing, and makes for an atmospheric masterpiece and an unparalleled sonic and spiritual experience.
The fully licensed reissue is available as a single 33rpm LP and a limited 45rpm DLP, both cut directly from the original studio reels (AAA), at Emil Berliner (formerly the in-house recording department of renowned classical record label Deutsche Grammophon) for the 45rpm DLP, and at the equally famous Frankfurter SST Studio for the LP. It is also available in CD format for the first time. All versions come with extensive liner notes.
Add to cart