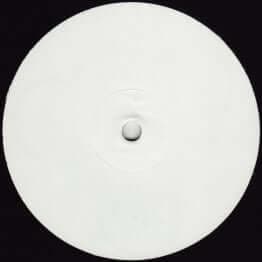 RELEASE
Mike Dunn ‎- Da' House Spot Edits # 1 (PRE-ORDER)
LABEL:
White Label
PRE-ORDER ITEM
Expected in stock between 12th - 26th February
PLEASE ORDER PRE-ORDER ITEMS SEPARATELY FROM IN STOCK ITEMS IF YOU WOULD LIKE TO AVOID DELAYS TO YOUR ORDER/S
This first instrumental project from Equiknoxx Music's Nick "Bobby Blackbird" Deane, was conceptualized in 2015, after choreographer Liane Williams needed theme music for her dance documentary: "5, 6,7,8 Diaries". Starting life as a voice note sent to musical partner Gavin "Gavsborg" Blair, the ska tune was fully conceived in Deane's mind from keys to horns. That sound was almost still born when he met in a near-fatal motor vehicle accident in July, 2015 leaving him hospitalized and bed-ridden for near 3 months.
With time to contemplate the importance of creativity in his life Bobby emerged from recovery determined to bring the song, and watercolour self-portrait to life. While metal pins held the bones in his hand together, Bobby enlisted the talents of friends to record "The Master Blenda" at Anchor Studios in one night. The ensemble featured none other than Grammy nominated Raging Fyah band members: Anthony "ToniDrumz" Watson (drums), Delroy "Pele" Hamilton (bass), Demar "Demz" Gayle (piano), and Courtland "Gizmo" White (guitar). For added authenticity, the Equiknoxx founders called upon keyboard legend Franklyn "Bubbler" Wahl of "The Professionals" fame and Grammy winning horn maestro "Stingwray" who delivered a blazing trumpet solo on top of all horn accompaniments.
Not content with revisiting one classic genre of Jamaican music, the Equiknoxx crew went genuine dub of the track on Side B, dicing the vocals of Exile Di Brave with the reverb-laced punches led by Jordan "Time Cow" Chung, Gavsborg and Bobby Blackbird himself. The track was tied together with a mix from Olo Mothashipp in Warsaw, Poland and mastered by Nick Sinna in Manchester, UK.
The result is a global labour of love and a monument to passion in creative endeavour. Inspired by a dancer, made sound by musicians and painted by the artist: The Master Blenda is true to its name. An artisan's take on marrying spirits to become more than the sum of their arts. Hopefully Bobby has made the famed Appleton Master Blender (and his former mentor), Dr. Joy Spence proud.
Vinyl, 12", EP, White Label, Repress
Add to cart