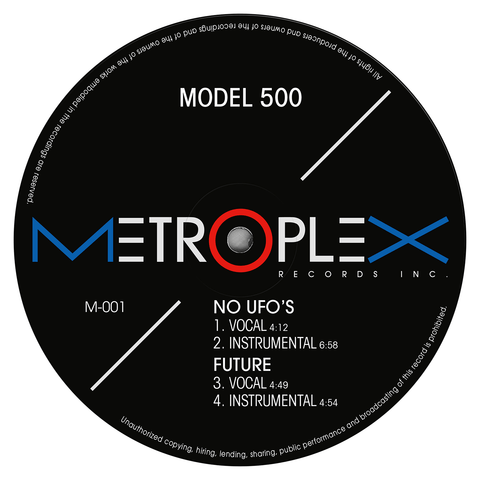 RELEASE
Model 500 - No UFO's
LABEL:
Metroplex
PRE-ORDER ITEM
Expected in stock between 24th March - 7th April
PLEASE ORDER PRE-ORDER ITEMS SEPARATELY FROM IN STOCK ITEMS IF YOU WOULD LIKE TO AVOID DELAYS TO YOUR ORDER/S
Legendary and genre-defining Detroit label Metroplex is remastering and rereleasing a run of carefully selected releases from its classic-studded catalogue. The remastering is done with equal care. Thanks to newest mastering technologies, these techno and electro benchmarks, taken from original sources, have never sounded better. The first two rereleases are M001 and M002: Model 500's ,,Night Drive (Through Babylon)" and ,,no UFOs". Futurist transmissions from techno's ground zero. Watch this space for more.
Add to cart