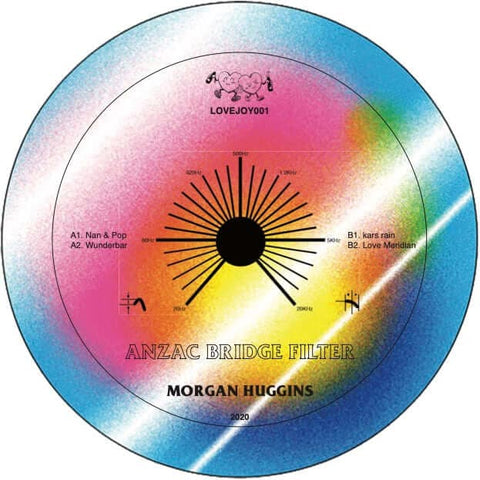 RELEASE
Morgan Huggins - Anzac Bridge Filter
LABEL:
Lovejoy Records
Media Condition: Mint
Sleeve Condition: Mint
It's in the grey space combining careful precision and an unbridled lack of restraint that Sydney musician Morgan Huggins hones his craft.
An advertising school graduate who couldn't ignore his love of music, Morgan exudes a feeling of carefree commitment not only in his music, but in his approach to life. With an extreme attention to detail, Morgan's sound  fluctuates between delicate and throbbing moments, all in the pursuit of a memorable listening, and more importantly dancing, experience.
While Morgan is new to releasing music, he's no stranger to Australia's scene. Co-heading events, raves, festivals and gigs under the name of Lovejoy, Morgan's experience with music has already been a long and personal one. Having supported the likes of Moodymann, Jennifer Loveless, Tom Trago, Andy Garvey & Lou Karsh, he has spent time perfecting his craft.
Morgan created Anzac Bridge Filter over the last two years, as he reconnected the city where he grew up, and where he now lives. It's named after his favourite bridge, which he's spent many hours traversing both physically and mentally, matched with the filter on his favourite synthesiser, Moog's Sub 37.
Add to cart