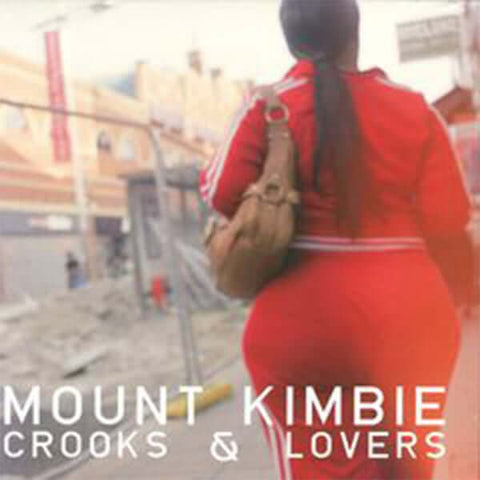 RELEASE
Mount Kimbie - Crooks & Lovers [3xLP]
LABEL:
Hotflush
In 2010, Mount Kimbie released their debut album, Crooks & Lovers, to widespread acclaim. Perfectly capturing the heady atmosphere of the moment, the album melded the wide-eyed mentality of what had become known as 'Post-Dubstep' with an open-minded musical sensibility that produced an instant classic. Ten years later, the album is reissued on Hotflush with a bonus disc of the band's first ever release.
Dom and Kai met whilst at Southbank University, pushed together in a student halls that was previously a mental asylum – where the ceilings were still ridiculously high to stop patients hanging themselves: "a cold, joyless, concrete building – the sort of building where you'd drop a pen and the sound would just go on and on in an echo."
Armed with found sound snips and a siege mentality, on Crooks & Lovers Kai and Dom set about turning London's ambience into rhythm, its chaos into coherence. Traces of influence remained – the hard-earned spaces of Burial and The Bug vie with the berserk melodrama of Xiu Xiu and Grouper's sad-eyed glow, D'Angelo's pervert soul was cleansed in the intimacy of Phil Elvrum's Microphones, Angelo Badalamenti's swollen 'Twin Peaks' atmospheres found a cradle in Madlib's lax lope. Sceneless and untethered from etiquette and genre codes, "Crooks & Lovers" floats through dubstep and hip-hop, jazz, techno and ambient, post-rock, UK garage and film scores to startling effect.
On this special vinyl edition, the first ever Mount Kimbie transmission, the Maybes EP, is included. Originally released on Hotflush in February 2009 and out of print on vinyl for many years, it's a crucial snapshot of the band developing their sound.
3 x 12" Vinyl, LP 
Add to cart