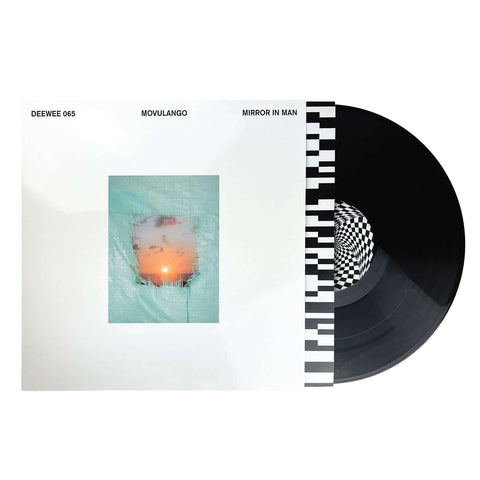 RELEASE
Movulango - 'Mirror In Man' Vinyl
LABEL:
Deewee Records
PRE-ORDER ITEM
Expected in stock between 18th November - 1st December
PLEASE ORDER PRE-ORDER ITEMS SEPARATELY FROM IN STOCK ITEMS IF YOU WOULD LIKE TO AVOID DELAYS TO YOUR ORDER/S
One of DEEWEE's newest family members, 25-year-old Belgian musician and producer, Mozes Mosuse aka Movulango shares news of his debut EP "Mirror In Man" - out 18th November.
"We've always called him the psychedelic romantic of the studio," say David & Stephen Dewaele, founders of DEEWEE / Soulwax.
"Mirror in Man" is proof that you shouldn't put a time limit on creativity. An utterly forward-thinking five-track musical adventure taking in psychedelic folk jams, woozy electronica and looped-up beats, it is the culmination of a five-year process for Movulango. A journey that has seen Mozes transform from dancefloor-slaying producer (his previous credits include being one-half of Ego Troopers and Future Sound of Antwerp) to a kind of West Coast pop art Balearic troubadour.
Add to cart