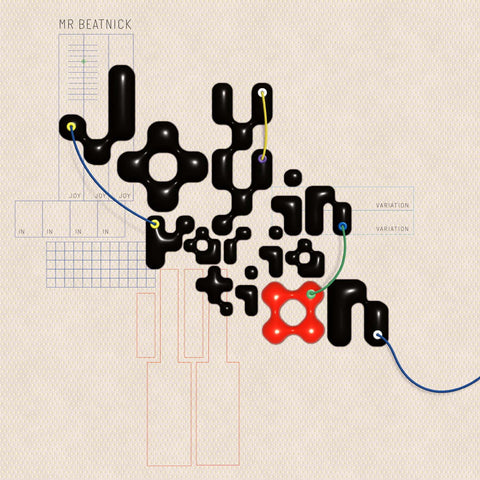 RELEASE
Mr Beatnick - Joy in Variation
LABEL:
Mythstery Records
PRE-ORDER ITEM
Expected in stock between 28th April - 12th May
PLEASE ORDER PRE-ORDER ITEMS SEPARATELY FROM IN STOCK ITEMS IF YOU WOULD LIKE TO AVOID DELAYS TO YOUR ORDER/S
MPC grooves meet modular textures downtown on Mr Beatnick's "Joy in Variation", his third and most floor-focussed album to date. Steeped in the language and form of hip hop production techniques and shaped by his musical education propping up the wall of London clubs like Plastic People in the early noughties, the album offers eight playful dancefloor experiments in poly-rhythm, tempo-change and the colourful palettes opened up by modular synthesis exploration.
From the swing and bump of "Joy In Variation" and "Shuffle the Bud", to the tempo-switching beatdown of "Shapeshifter", vintage boogie-funk on "When This Is Over" and even a playful take on Tangerine Dream's 1983 staple "Love On A Real Train", this is a varied set designed to hit hard enough for club play, but stay chilled enough for deeper home listening.
"Joy In Variation" is further evidence of why Mr Beatnick's late noughties cuts like "Synthetes" and "Ice Cream Strut" continue to stay close to the boxes of discerning djs after all this time, and why his NTS Radio show has built such a dedicated following over the last decade.
Available on 12" vinyl (limited to 300 copies) and all digital platforms.
Add to cart